Login AT – Bulk application testing made easy!
Test up to 50 applications for free with the Login AT Express license
I have updated this blog post, because in May 2019, Login VSI announced the introduction and availability of the Login AT Express license. With this license you are able to run application compatibility testing for up to 50 applications for free !!
Want to test and get familiar with Login AT? You can get your Login AT Express license by going to www.loginvsi.com/free-trial-request and selecting the Login AT Express license. This free license is fully functional.
Introduction
So what is Login AT and what does it do? Login AT is a software solution that automatically starts applications in a physical or virtual Windows environment and automatically compares the application's first screen to a baseline. You can compare this with the technical test of an application, where you check if the application starts without any unexpected errors. Anomalies to the baseline are reported in a centralized dashboard.
Currently, many organizations are busy migrating their desktop environment to Windows 10 and most organizations patch their systems once or multiple times per month (source: State of the EUC 2018 Survey Results). As always, testing the impact of changes, either big or small, always was and still is very important to keep the business-critical applications running as expected. But how do you deal with that in an ever changing IT environment? This is where "Login AT for Bulk Application Testing" by Login VSI comes in.
Use cases
There are different use cases you can think of where Login AT provides a large added value.
Organizations using Windows 10, where quick repeating update-cycles are mandatory.
Organizations with other changes that may impact applications, such as:–> Windows configuration or policies changes

–> Application database migrations

–> Data center migrations

–> Application migrations to the cloud

–> Migrations to application virtualization or app layering (i.e. VMware App Volumes).
There is a separate post on the Login AT and App Volumes combination, which you can find here.
Advantages
Basically any change in the environment can have an impact on applications. Therefore applications should always be tested. Normally, an IT administrator or packaging engineer is required to perform the technical application test in the changed environment, which requires a lot of manual effort and time. The required time for testing is reduced using Login AT, because everything is automated. Because the tests are always performed in the same way, test outcomes are more reliable compared to manual testing.
Be aware that functional application testing may still be required for (business-critical) applications.
From import to results
These are the high level steps for setting up Login AT and getting the first results.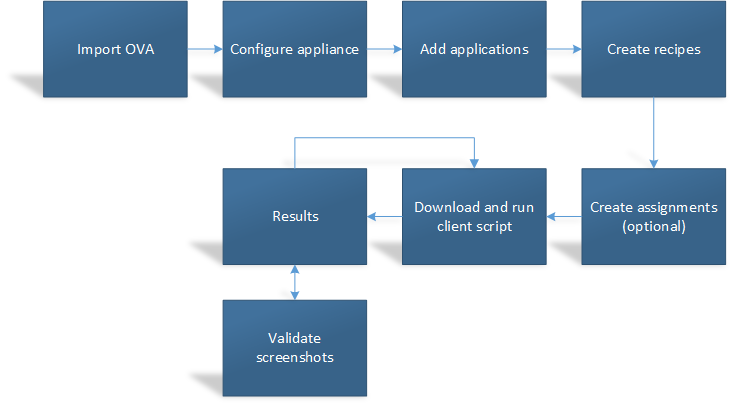 How to get Login AT running
Login VSI provides a virtual appliance in OVA format that contains the Login AT software. Simply import the virtual appliance and power it on. It will ask for some details like IP address, subnet mask, gateway, DNS, new password, etc. Once provided the virtual appliance is restarted and configured, after which Login AT is ready to use.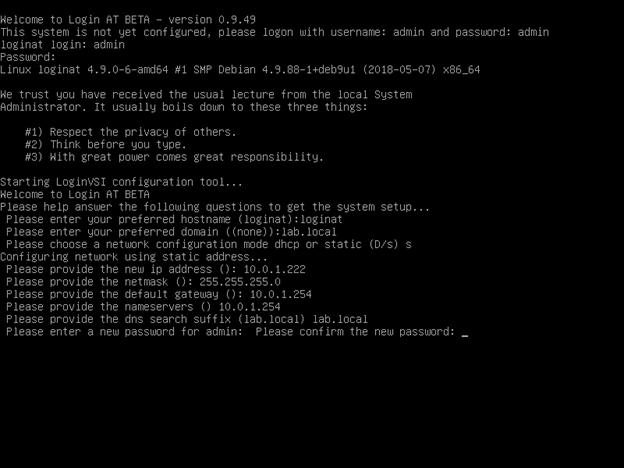 Applications
Once you have the virtual appliance up and running, you can start adding applications to the web console. You provide the name for the application, the path to the executable, and optionally the working directory. Repeat these steps to build the list of applications that you want have tested.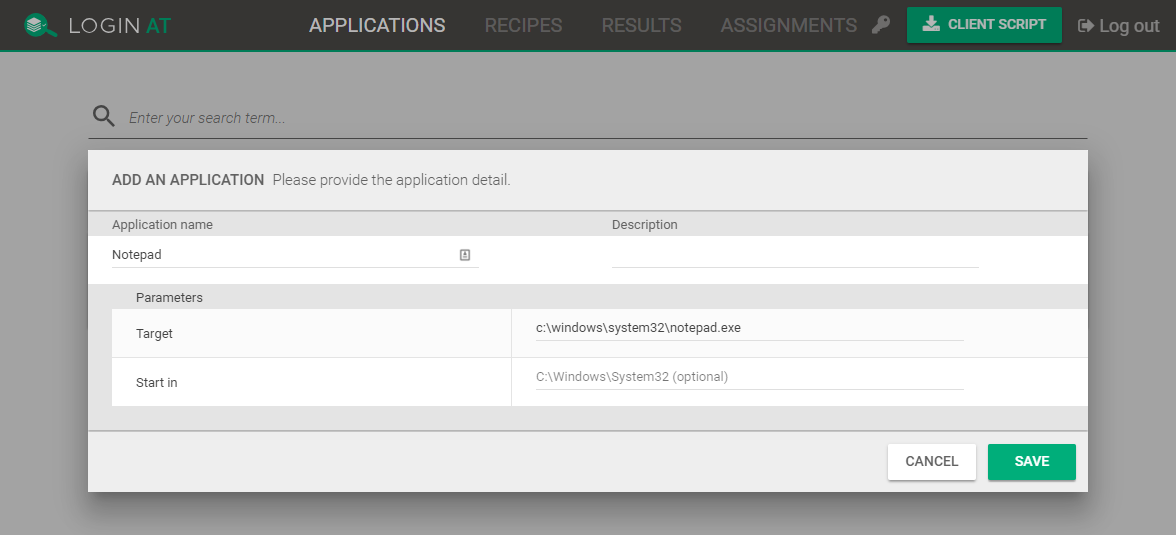 Recipes
Login AT gives you the option to create so called recipes. Recipes are used for grouping (specific) applications that you want to have tested. You create a recipe and select the applications that you want to be part of that recipe.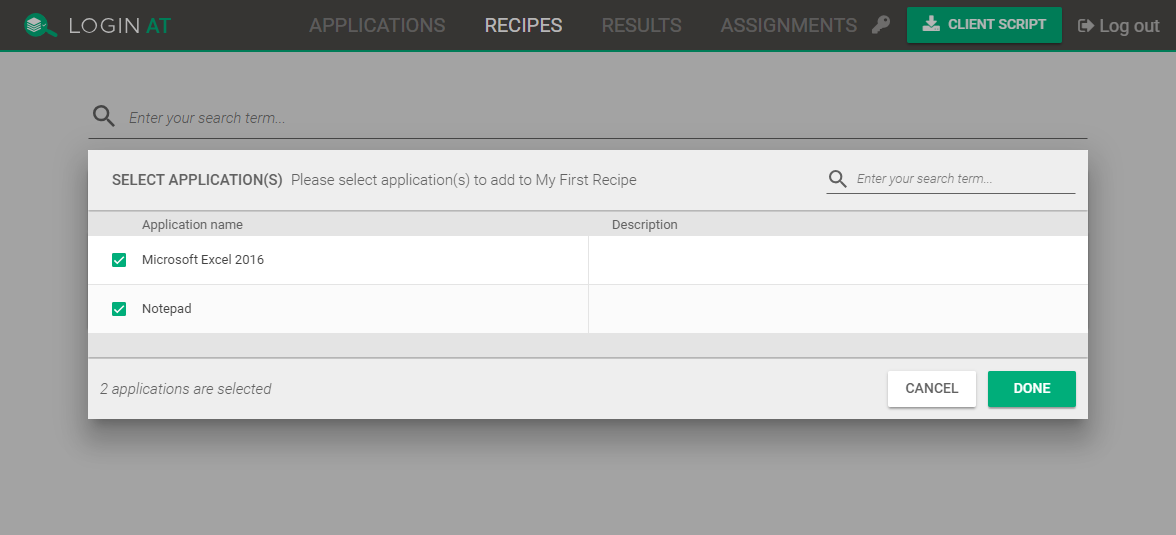 Assignments
Assignments are optional and can be used for centrally assigning a recipe to predefined Windows systems. Once the client script is executed without specifying a recipe the centrally configured assignment is used.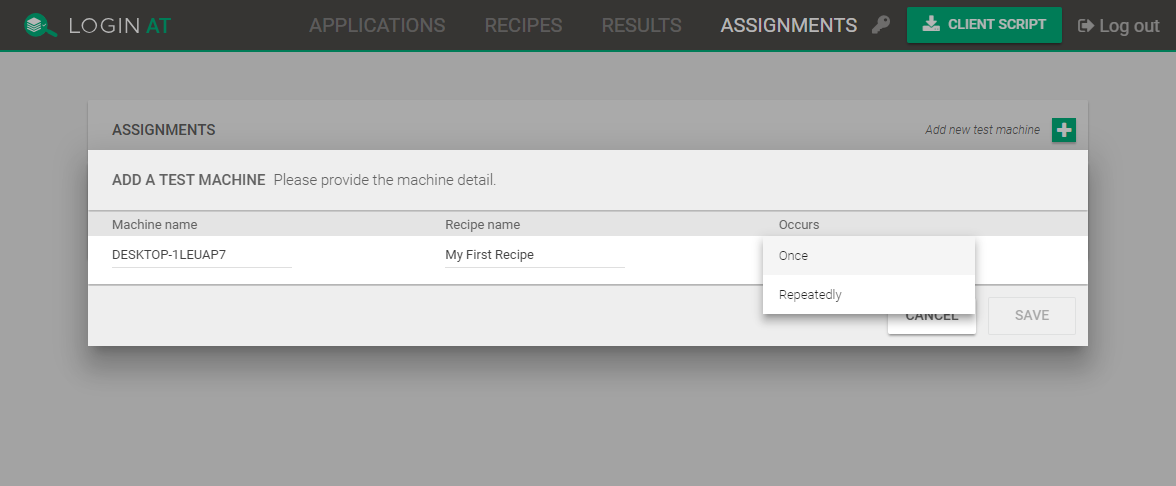 Client Script
The client script can be downloaded from the web console and is the actual script that starts every application in the recipe on the (virtual) Windows system and sends the screenshots to the appliance for further processing.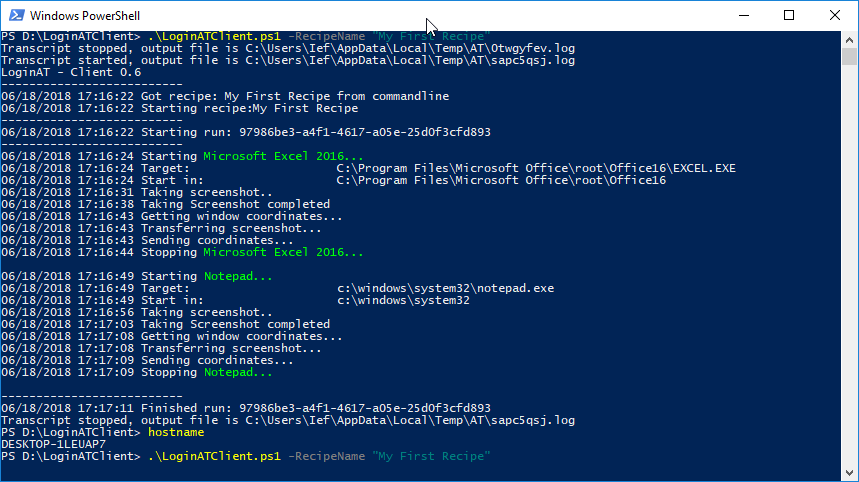 Results
The results pane is used for validating the applications' first screen screenshots. When an application's screenshot has not been validated before, it will ask you to validate the screenshot.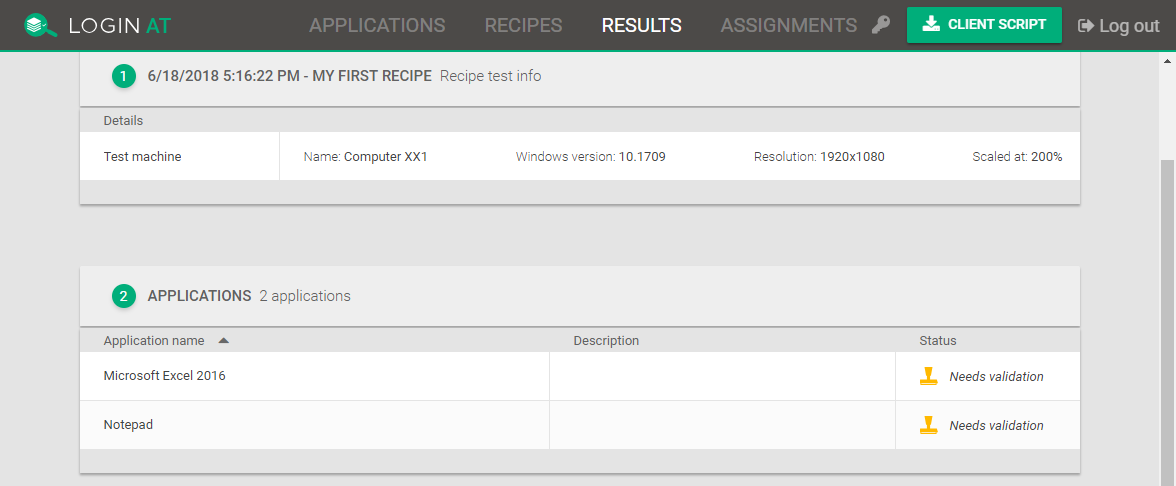 You can accept the screenshot if the result is valid or reject it if it is invalid. The accepted screenshot is used as the baseline for future comparison for that application. Multiple screenshots can be accepted as valid when there are accepted or expected differences.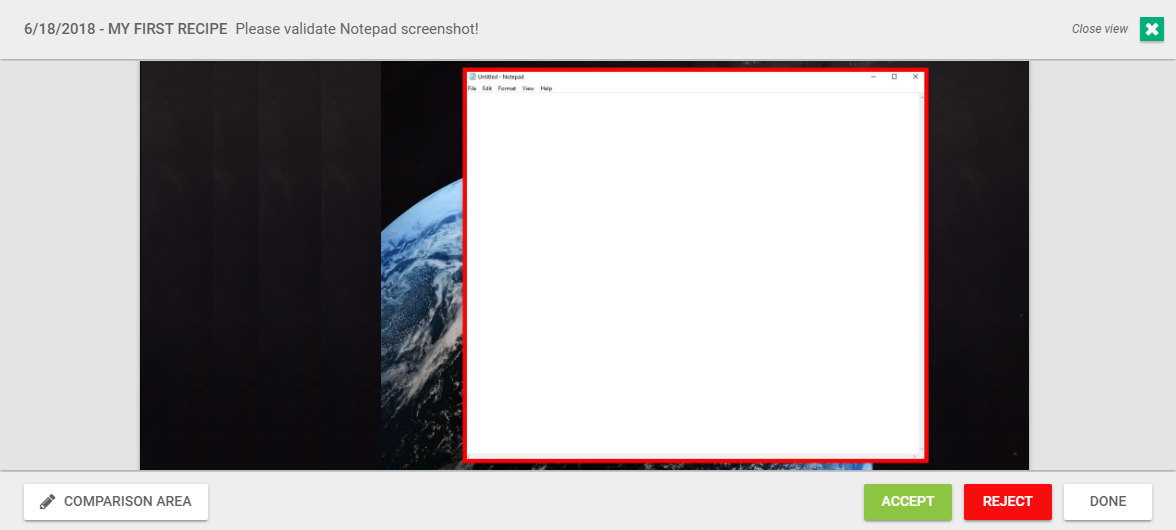 The next time the client script is executed the screenshots are compared with the accepted screenshots and the results are visible in the web console.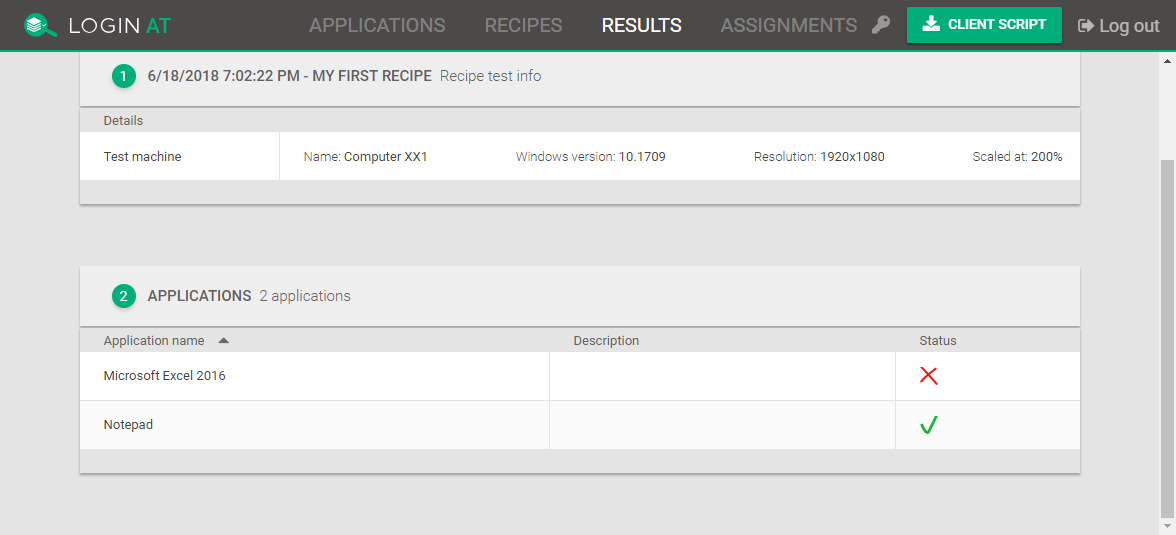 Conclusion
Login AT proves to be an ingenious product which is easy to install, configure and use. In an ever changing environment with lots of applications Login AT can greatly reduce time for application testing. It is a welcome addition in every environment where application testing consumes a lot of time.
Availability
Login VSI announced the availability of Login AT as of July 19th 2018.