VMware Workspace ONE UEM – Save Failed, Password Required
This is a small blog post about an unexpected message I received after modifying, saving, and assigning an existing device profile in VMware Workspace ONE UEM. Since I couldn't find the reason for this message in the VMware knowledge base or on the internet, I thought it would be a good thing to share the solution to prevent this message from appearing. No rocket science here, but just a tip. 🙂
So this red bar with the message Save Failed, Password Required appeared, once I added a new payload to an existing device profile.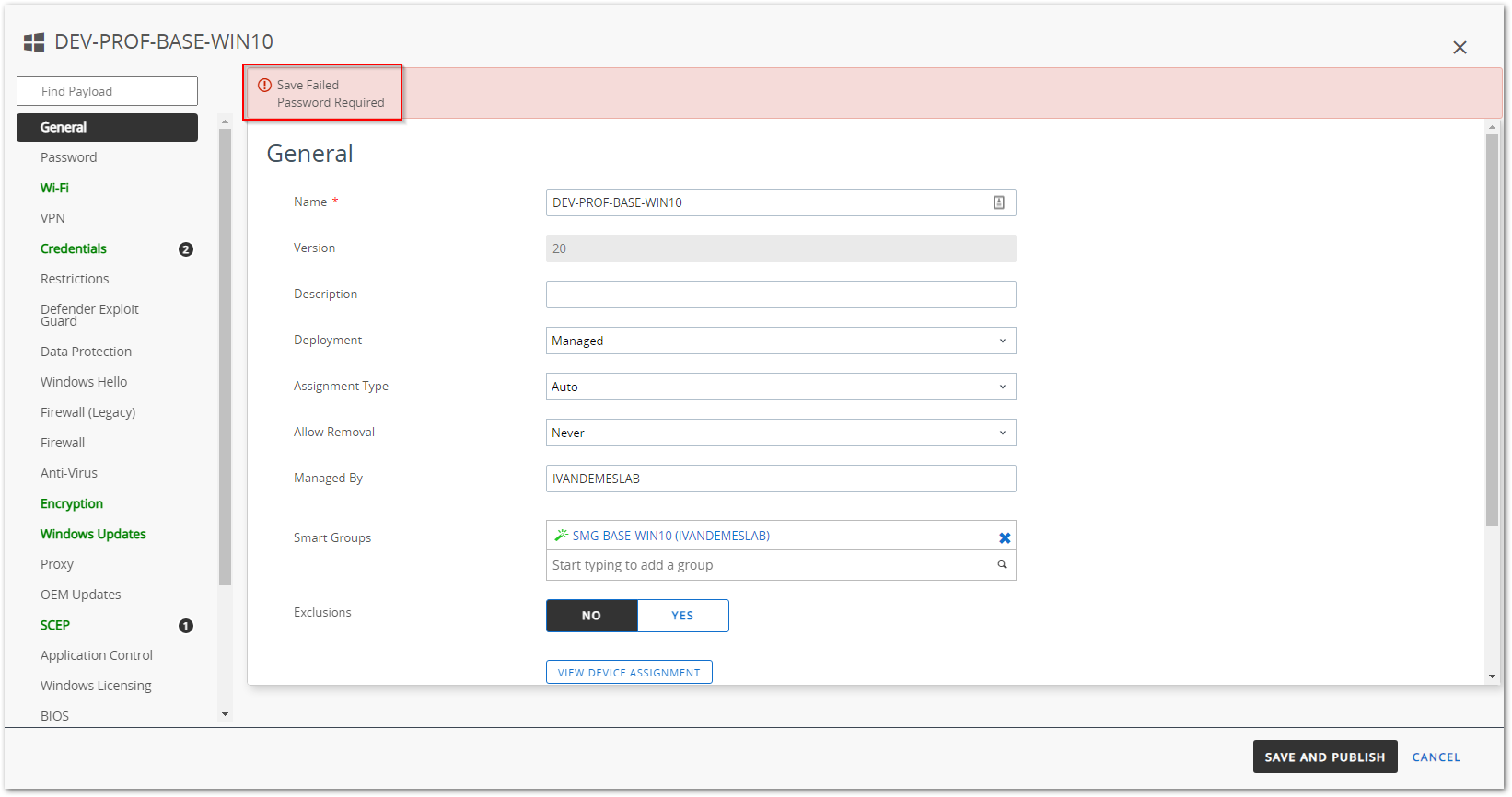 As part of this device profile, I have an existing Wi-Fi payload that configures access to a wireless network, including a password for that wireless network.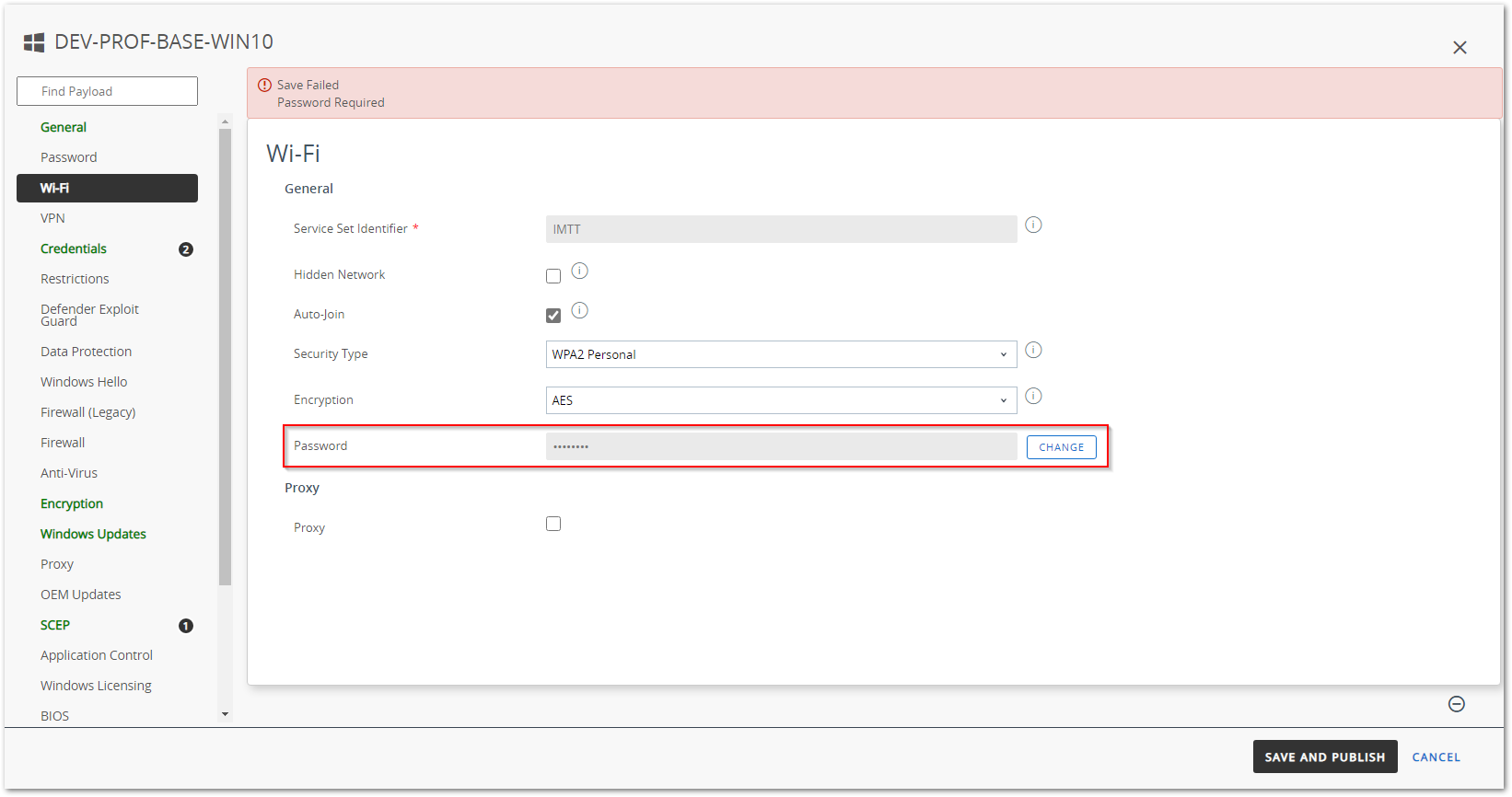 It is this password that somehow gets lost or something after editing the device profile. The only thing you have to do is click the CHANGE button, next to the password, and re-enter the password. After that, you can SAVE AND PUBLISH, without getting the Save Failed, Password Required message.
That's it, nothing fancy! But just so that you are aware. 🙂